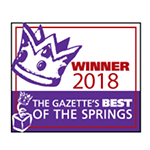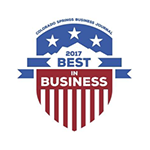 Stinar Zendejas Burrell & Wilhelmi, PLLC is a Colorado Springs law firm that represents individuals and companies in a wide range of legal arenas, including business formation and planning, tax matters, estate planning, divorce and family law, including custody disputes, real estate, Regulation D offerings, domestic asset protection, employment law, non-profit formation and representation, probate, estate and trust administration, civil litigation and probate litigation. Stinar Zendejas Burrell & Wilhelmi attorneys are licensed to practice law in the states of Colorado and California.
Within those core areas, the attorneys of the firm offer a wide range of services and have not only specialized technical and legal backgrounds, but also a breadth of experience and an understanding of the complexities that may be involved in legal matters. Attorneys work as business counselors to clients, providing practical, innovative solutions as well as sound legal advice.  The firm's ultimate goal for clients is sound legal and practical advice in all matters with an emphasis on customer services.
Our attorneys focus on estate tax planning, individual and entity tax planning, domestic asset protection, business law, business continuation planning, private placement memorandums, commercial litigation, including construction defect, mechanics liens, commercial foreclosures, employment matters, insurance coverage disputes and IRS disputes, tax exempt organizations, general business matters, contract review, software licenses, franchise agreements, real estate transactions, property disputes, and purchase and sale of businesses.
Our clients represent the full spectrum of individuals and industries. We serve individuals in a range of simple to complex tax and estate planning needs. We serve companies in the areas of high technology, telecommunications, manufacturing, software, healthcare, retail, real estate, media, construction and hospitality, as well as service providers, venture capitalists and entrepreneurs. Service is delivered by attorneys that provide expertise, responsiveness and cost-effective solutions that meet the particular needs of each client.